The Schooltool web address will be changing on 12/1/22. All links on the district page will be updated to the new web address on 11/30/22 at 3:30 PM. Schooltool will not be accessible 11/30/22 4 PM through 12/1/22 7 AM, as the Schooltool services move to the new web address. Remember to update any browser bookmarks you may have on your computers. Those using the mobile app will be affected by the web address change. All previous or existing usernames and passwords will be the same. Please contact Mr. LaVere with any questions or concerns.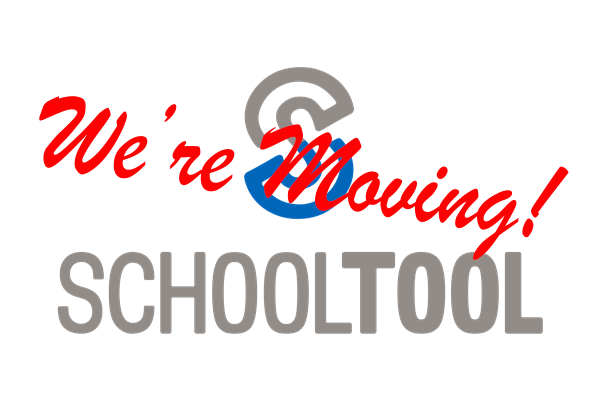 The Lowville Academy High School Select Chorus is presenting their annual Dessert Concert on Tuesday, November 15th at 7:00pm in the auditorium. The cost is $5 for adults and $3 for students and seniors. Students have prepared solos, duets, and groups songs of all genres and it will be a wonderful evening of entertainment. There will be a dessert reception in the high school cafeteria following the concert. We hope to see you there for an evening full of entertainment and sweets! Thank you for supporting the High School Select Chorus!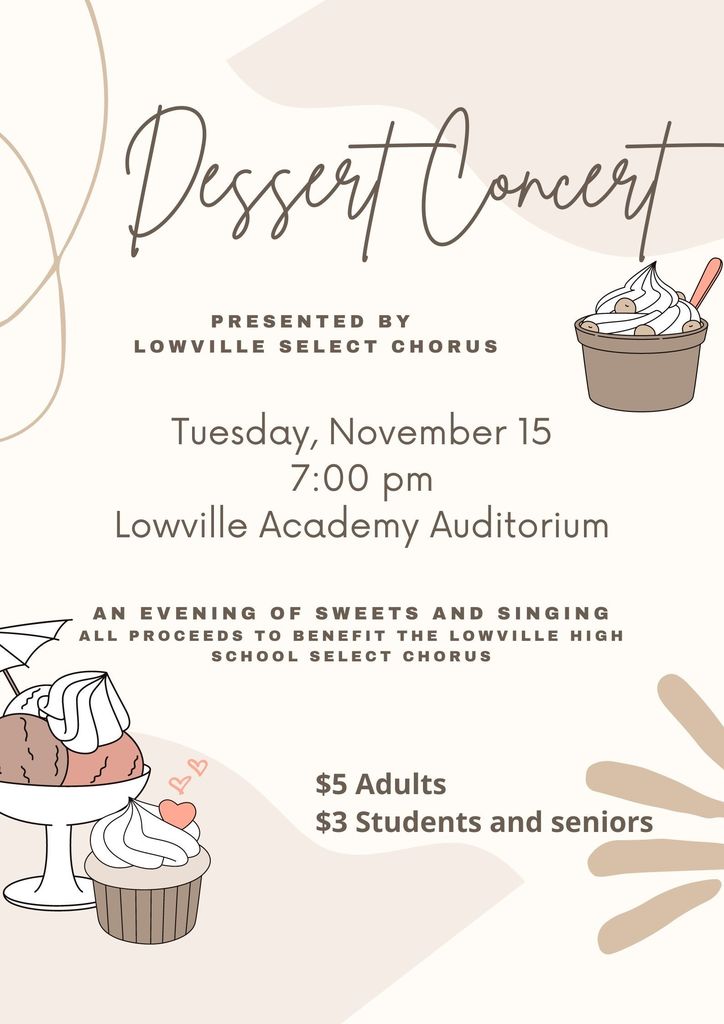 Lowville Academy Ski Program Informational Meeting November 14th, 6 PM in the High School Cafeteria Come learn about the Lowville Academy Ski Program. We are partnering with Snow Ridge again this year to offer lesson packages and discounted lift tickets to our district's families. In case you missed the forms, please refer to this link
http://lowvilleacademyny.apptegy.us/o/lacs/browse/183053
Middle School Parent Conference Registration If you haven't signed up using the text link that was sent out, please click on the grade level link below to sign up for a conference: Please use the link below to schedule a 6th Grade Parent Teacher Conference for November 16th, 17th or 21st:
https://forms.gle/RyTeQL5y3K1kVEPJA
Please use the link below to schedule a 7th Grade Parent Teacher Conference for November 16th, 17th or 21st:
https://forms.gle/A1P1zWP38hgfpJQ19
Please use the link below to schedule an 8th Grade Parent Teacher Conference for November 16th, 17th, or 21st:
https://forms.gle/37HeAbByHodYZjFA7
After completing the form, you will receive an email confirming your appointment. We will also send you an email reminder with instructions for joining a Google Meet or a phone conference 2-3 days before the date you selected.
Yesterday, the residents of Lowville Academy and Central School District voted in favor of a 14.9 M Capital Improvement Project. The district would like to thank all of those who came out to vote for safety, equity, and opportunity for our students and community. As we move into the design phase, the district will be working with stakeholder groups to gather input on the details for each piece. We are excited at the potential of this project and look forward to working with our faculty, staff, and community.
Good luck Lowville FFA!
Vote Today on the Proposed Capital Project 12:00 Noon – 8:00 p.m. in the Auditorium Questions and Answers Regarding the Proposed Capital Project, "Protecting Our Future"
https://5il.co/1jr7x
Lowville Middle School presents....Willy Wonka Jr. October 27 & 28 at 7:00pm LACS Auditorium Tickets at the door $5 for adults $3 for students and seniors Come out to support the Middle School Musical on Thursday and Friday for a sweet evening full of magic lands and singing!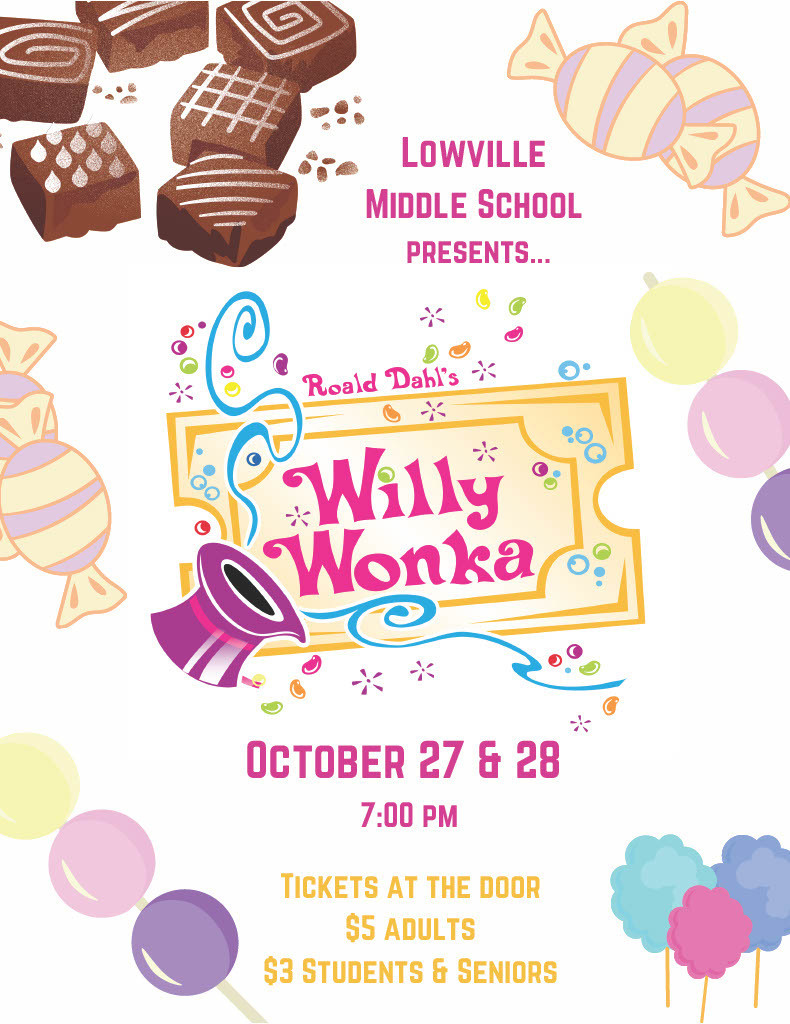 Please see the attached documents referenced in Mrs. Dunckel-King's phone call.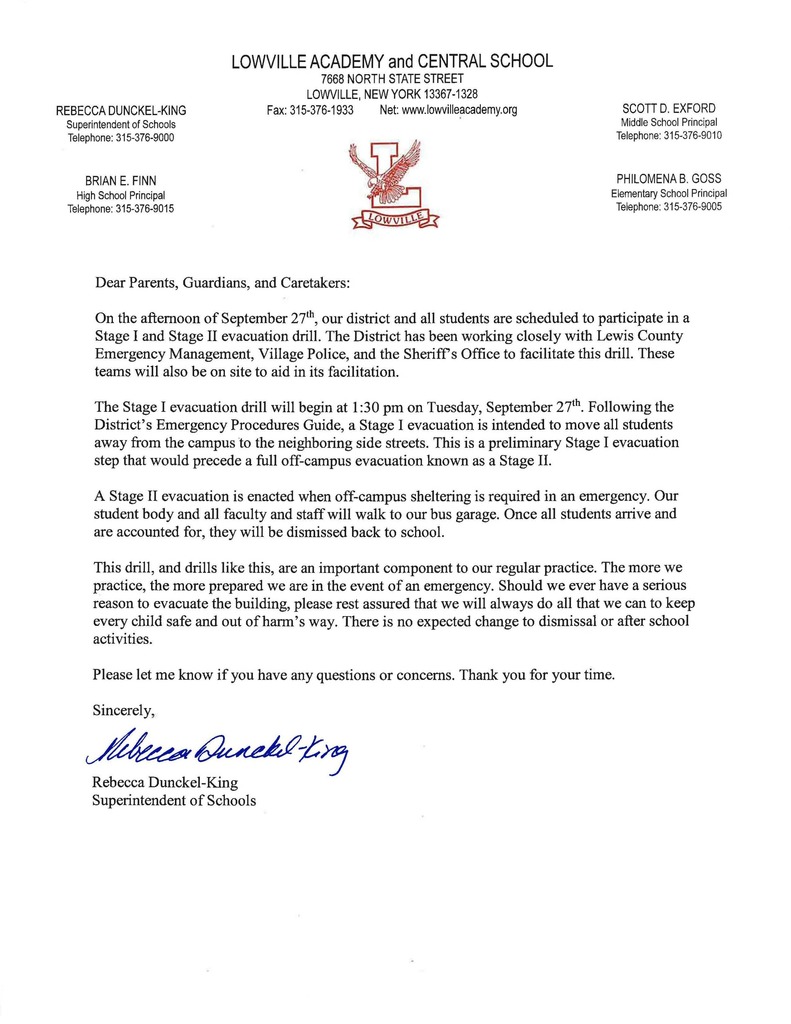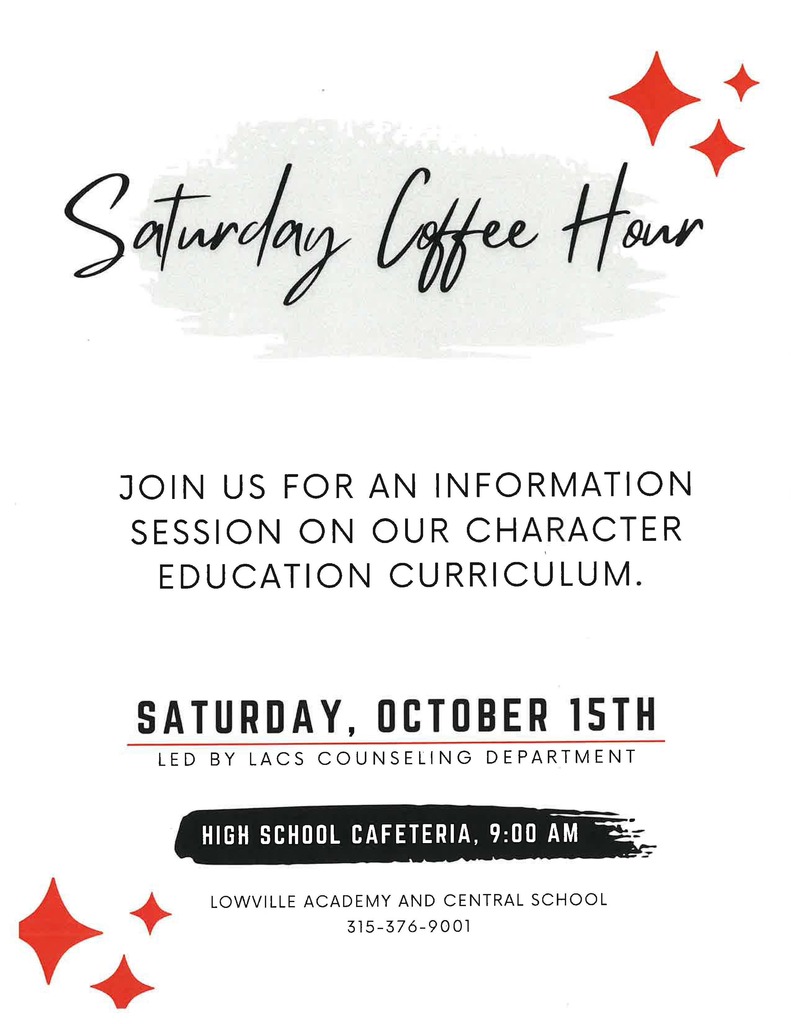 For information about the 2022 Capital Improvement Project, please visit this link:
https://5il.co/1hmr7

Please see important updates from the LACS district. (Also updated on our website and social media sites). We are excited to see all of our students tomorrow. We are going to have a great year!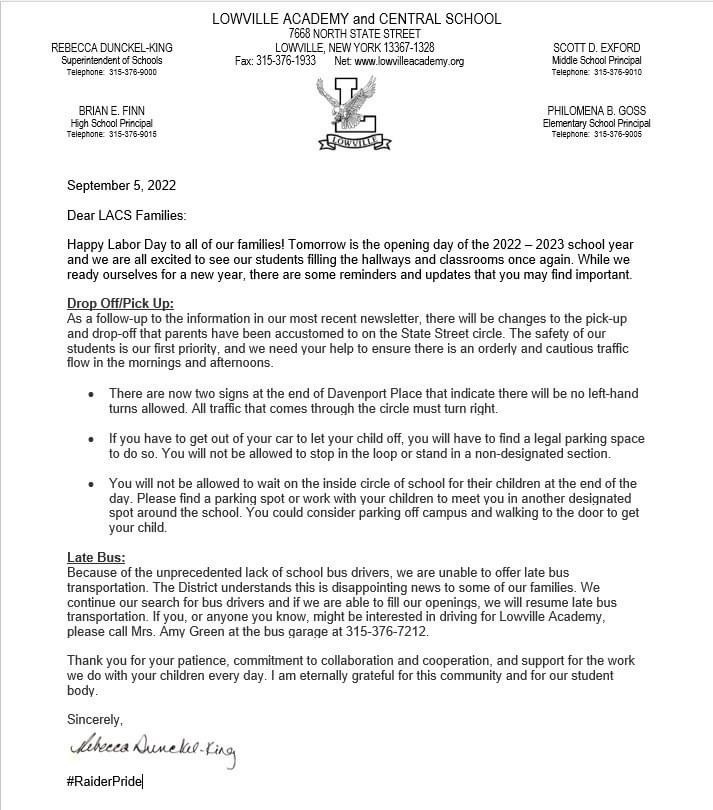 Community Forum on July 6th at 5:00 pm in the school auditorium.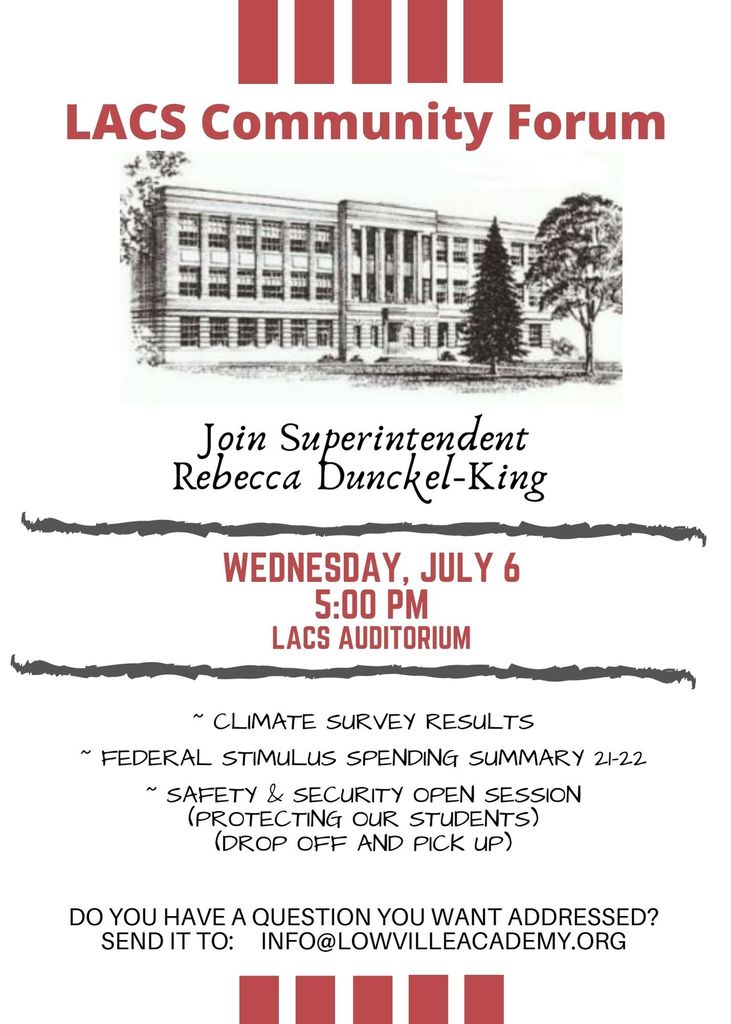 Unfortunately, we are experiencing issues with our live stream of graduation. The ceremony is being recorded and we are working to get a link up for the event.
Lowville Academy Class of 2022 Commencement Ceremony -
https://ensemble.moric.org/Watch/n6A7DwHp
Ceremony starts at 11:00am on Saturday, June 25. Link will become active shortly before the ceremony starts.