EDIT MAIN
Superintendent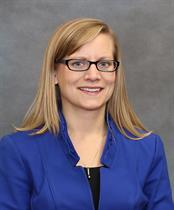 Mrs. Rebecca Dunckel-King
Superintendent of Schools
7668 State Street
Lowville, NY 13367
(315)-376-9000
Lowville Academy Return to School 2020-21 Plan
Lowville Academy Return to School 2020-2021 Documents
Letter from the Superintendent
Dear Parents and Members of the Lowville Academy School Community,
As the cooler temperatures are ushered in and our students arrive wearing sweaters, jackets, and mittens, I reflect on the opening of school. I am amazed at how quickly we all adapted to our new surroundings. Our students fell in step with our faculty and staff instantly. Our school community has embraced the changes at school and have found playing, learning, and interacting didn't have to stop altogether. We simply have to do things a little bit differently. Our faculty and staff are focused and dedicated to the growth of our students; as problem solvers, critical thinkers, and as good, helpful people.
Now that our schools are open and in full swing, it's important for us to revisit some of the overarching themes from our Return to School plan. As a District, we are focused on safety, flexibility, and communication above all else and we guarantee that all decisions must first and foremost consider the physical safety, social-emotional well-being, equity, and the mental health needs of the students and staff. Additionally, we must remain flexible as we may need to prepare to move from one educational model to another based on public health circumstances regionally and statewide. Lastly, we are dedicated to working in close relationships with our families and other agencies to make the best decisions possible. We will work collaboratively with our families throughout the year to help overcome challenges and share in celebrations of success.
At Lowville, we are committed to providing opportunities to our students that peak their interests in a broad range of fields. One of these areas is athletics.
The District, along with other Lewis County schools, have chosen to have a fall sports season. Our county is very fortunate to have an extremely low infection rate for COVID-19. However, we are taking all the necessary precautions with our procedures and we are following NYS rules, regulations, and guidelines to begin sports safely.
Competition Stays Local:
Our sports program will consist of only low- to moderate-risk level activities. For Lowville, those fall sports will include boys and girls soccer, girls tennis, and girls swim. We will play Copenhagen, South Lewis, and Beaver River; districts within the Lewis County border.
Shortened Schedule:
Lowville Academy athletes will play from September 21 until the end of October, or whenever the weather does not permit us to play outside. All levels, Modified through Varsity, will participate though competition will depend on what our neighboring districts decide. If we do not end up having competition in the county for our Modified teams, we will continue to practice throughout the season.
Two Spectators Per Player:
When we have events, only 2 spectators will be allowed for each player. This is important for our community to understand because we are responsible for ensuring this requirement is enforced for both our team and visiting teams. Spectators must also be physically distanced (6 feet of separation). Our ticket takers will have a list of names for each player so that the appropriate number of spectators are allowed for each competition. Keep a lookout for more information regarding a single point of entry to games and other new procedures.
Superintendent's Conference Day - Wednesday, October 7
School will not be in session on Wednesday, October 7, 2020 for all students. LACS faculty and staff will be taking part in district-wide professional development during that day.
Veteran's Day – Wednesday, November 11th
On Wednesday, November 11th, we will pause as a school, state, and nation to say Thank You to those who sacrificed so that we may live in peace. We will observe Veteran's Day in honor of every citizen who has served in the Armed Forces. The sacrifices made by our nation's soldiers and their families reflects a deep commitment and belief in freedom and democracy.
The Lowville Academy School District has close ties with the families of the 10th Mountain Division. The dedication and sacrifice shouldered by the soldiers and their families is something every citizen should remember on November 11th.
School Board Recognition
Thank you to the Lowville Academy Board of Education. Our board members make countless contributions to the community. They serve in a role with enormous responsibility and act as the tie between community and classroom. They are all deeply committed to our students, our faculty and staff, and our community.
LACS Board of Education - 101 Years of Cumulative Service
President Thomas Schneeberger – 16 years
Michael Young – 34 years
Steven Lyndaker – 12 years
Rebecca Kelly –10 years
Jeffery Hellinger – 9 years
Michael Judd – 7 years
James Farquhar – 6 years
Stephanie Houser Fouse – 5 years
Amy Marti – 2 years
2020-21 Return To School Information
Screening and Symptom Management
Any staff or student who displays symptoms of COVID-19 that cannot be otherwise explained will be placed in a designated isolation space. They will be evaluated and cared for by one of our school nursing staff members who will be outfitted in all of the designated and appropriate Personal Protective Equipment (PPE).
If symptoms are confirmed, the symptomatic individual will remain in the isolation room until they are picked up by a parent/guardian in the case of students, or a loved one or can leave on their own accord in the case of a staff member. The symptomatic individual will be asked to visit their pediatrician, physician, urgent care facility, or a local testing facility. Individuals who are symptomatic will not be allowed to return to the school until they reach clearance in accordance with the Department of Health guidance. At this time, the Department of Health requires the following for readmittance to school: the child/adult must be symptom-free for 14 days, have a release from a medical doctor, and a negative COVID test.
This very clearly highlights the importance of parents screening their children prior to coming to school. Even though the District will screen every child for a high temperature, it is important for parents to take an active role in partnering with us for the health and safety of our students.
Contact Tracing
The Lowville Academy and Central School District will coordinate closely with the local Department of Health as they facilitate the contact tracing process. Using our daily attendance and class-by-class attendance, our camera system, seating charts (bus and classroom), and our visitor logs (if visitors are permitted), we will work with the local Department of Health to provide them the information they need to conduct a proper and thorough contact tracing.
Communication Channels
School Website (www.lowvilleacademy.org) includes a wealth of information. Here you will find our Return to School Plan, links for resources, Frequently Asked Questions document, and contact information. https://www.lowvilleacademy.org/o/lacs/browse/159052
Lowville Academy and Central School Facebook page
Email - We are using email and push notifications as a primary source for correspondence. Please be sure that you have given updated information to your child's building office. Additionally, consider downloading our Lowville Academy app. By doing this, we can send out a message quickly right to your cell phone. (Search for Lowville Academy in the App Store)
Media outlets including: www.linkinglewiscounty.com and www.wwnytv.com
The District understands that there are great changes to our system as a result of COVID-19 and that information changes regularly. Thank you for your understanding and flexibility during these difficult times. We understand that many parents, students, staff, and community members have different perspectives regarding reopening. We do, though, all have one thing in common which is a safe and healthy learning environment for our students.
As we navigate the opening of school, I am always available for questions or concerns as are your building administrators.