EDIT MAIN
Superintendent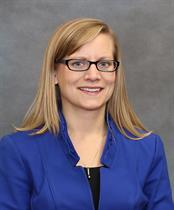 Mrs. Rebecca Dunckel-King
Superintendent of Schools
7668 State Street
Lowville, NY 13367
(315)-376-9000
Lowville Academy Return to School 2020-21 Plan
Lowville Academy Return to School 2020-2021 Documents
Letter from the Superintendent
Dear Parents and Community Members,
Merry Christmas to all of our family and friends throughout the Lowville Academy and Central School District! During this time of the year our buildings are normally used non-stop by our athletic teams participating in practices and competitions, our musicians performing concerts and practicing for the High School Musical and students of all ages taking part in Odyssey of the Mind practices. We also typically have clubs and teams from within our district and our community using the spaces throughout the buildings.
Lowville Academy is looking forward to the days when our gyms, halls, and auditorium can be filled with children and community members. We know that in gathering together we find community and a place where we all belong. While we patiently wait for these days to return, there is still much to celebrate in this upcoming holiday season.
As we move into 2021, I want to make clear my gratitude to all of you for supporting your children and working in partnership with us as we remain focused on our goal of providing the best authentic learning experiences for each of our students. We are so proud of our students and how they perform in and out of the classroom!
Snow Days
The New York State Education Department has offered New York State schools an opportunity to pilot a snow day program that would allow schools to pivot to remote learning on days we would typically call for an emergency closure. The District does not intend to take advantage of this pilot program unless we utilize all of our existing snow days.
There are several reasons for this. Most importantly, we cannot guarantee that every student was prepared to pivot to remote learning the night before a snow day. Also, snow days are part of the magic of growing up in the North Country. When we are focused on the health and wellness of our students, faculty and staff, enjoying the occasional snow day can go a long way.
The LACS School Community Welcomes Mrs. Andrea Hanselman as Elementary Assistant Principal
The Board of Education recently appointed Mrs. Andrea Hanselman as the new Elementary School Assistant Principal. A current grade 4 teacher at Lowville Elementary, Mrs. Hanselman previously taught elementary school in Virginia for eleven years. Andrea holds a Bachelor's and a Master's Degree from the State University of New York at Cortland in Childhood Education. She holds an additional Master's Degree in Educational Leadership from George Mason University. She completed her administrative internship at Frederick Douglass Elementary School in Virginia and holds NYS certification as a School Building Leader. Mrs. Hanselman will begin her duties in this position in January 2021.
Mrs. Hanselman is very honored to start this new position and she looks forward to working with the students, staff, and faculty in her new role.
2020-21 Return To School Information
Screening and Symptom Management
Any staff or student who displays symptoms of COVID-19 that cannot be otherwise explained will be placed in a designated isolation space. They will be evaluated and cared for by one of our school nursing staff members who will be outfitted in all of the designated and appropriate Personal Protective Equipment (PPE).
If symptoms are confirmed, the symptomatic individual will remain in the isolation room until they are picked up by a parent/guardian in the case of students, or a loved one or can leave on their own accord in the case of a staff member. The symptomatic individual will be asked to visit their pediatrician, physician, urgent care facility, or a local testing facility. Individuals who are symptomatic will not be allowed to return to the school until they reach clearance in accordance with the Department of Health guidance. At this time, the Department of Health requires the following for readmittance to school: the child/adult must be symptom-free for 14 days, have a release from a medical doctor, and a negative COVID test.
This very clearly highlights the importance of parents screening their children prior to coming to school. Even though the District will screen every child for a high temperature, it is important for parents to take an active role in partnering with us for the health and safety of our students.
Contact Tracing
The Lowville Academy and Central School District will coordinate closely with the local Department of Health as they facilitate the contact tracing process. Using our daily attendance and class-by-class attendance, our camera system, seating charts (bus and classroom), and our visitor logs (if visitors are permitted), we will work with the local Department of Health to provide them the information they need to conduct a proper and thorough contact tracing.
Communication Channels
School Website (www.lowvilleacademy.org) includes a wealth of information. Here you will find our Return to School Plan, links for resources, Frequently Asked Questions document, and contact information. https://www.lowvilleacademy.org/o/lacs/browse/159052
Lowville Academy and Central School Facebook page
Email - We are using email and push notifications as a primary source for correspondence. Please be sure that you have given updated information to your child's building office. Additionally, consider downloading our Lowville Academy app. By doing this, we can send out a message quickly right to your cell phone. (Search for Lowville Academy in the App Store)
Media outlets including: www.linkinglewiscounty.com and www.wwnytv.com
The District understands that there are great changes to our system as a result of COVID-19 and that information changes regularly. Thank you for your understanding and flexibility during these difficult times. We understand that many parents, students, staff, and community members have different perspectives regarding reopening. We do, though, all have one thing in common which is a safe and healthy learning environment for our students.
I am always available for questions or concerns as are your building administrators.