EDIT MAIN
Superintendent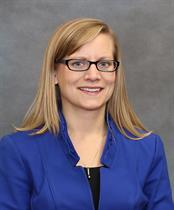 Mrs. Rebecca Dunckel-King
Superintendent of Schools
7668 State Street
Lowville, NY 13367
(315)-376-9000
Lowville Academy Return to School 2020-21 Plan
Lowville Academy Return to School 2020-2021 Documents
Letter from the Superintendent
Dear Parents and Residents of the Lowville Academy and Central School District,
On behalf of the Board of Education, the administration, faculty and staff, I extend to you our most sincere gratitude for a successful school year. While I look back on all that we have accomplished as a school community, I am humbled by the support we have received from our parents and district residents. This support is the foundation that our students needed to be successful this year and every year. Our focus has always been and will always be the students and their growth in and out of the classroom.
As we close the 2020-2021 school year, we bid the class of 2021 a farewell. This class has remained steadfast in the face of a challenging year. I am continually impressed and inspired by their strength and willingness to stretch themselves. We should all look upon the success of this senior class as a success for us all. In their 13 years of school, they are taking with them life-long lessons from our faculty and staff. We know they will all go out into the world and make a difference. Congratulations!
Thank you again for all of your support and assistance as we work together to provide the highest quality education for our students. Have a wonderful summer!
Sincerely,
Rebecca Dunckel-King
Superintendent of Schools
School Board Election Results For 2021-22
The 2021-22 Lowville Academy School Budget passed on May 18 with 239 yes votes to 22 no. Thank you for your continued support of the school programs. The results for all propositions follow below:
Proposition 1 – 2021-22 School District Budget of $28,067,434
Yes - 239 No - 22
Proposition 2 – Purchase of Three School Buses at $385,000
Yes - 234 No - 26
Proposition 3 – Transportation of Head Start Pupils
Yes - 241 No - 19
In addition to the budget referendum, the annual school board election was also held on May 18. Dr. Shereen Palmer and Mrs. Stacey McConnell were elected to their first three-year term and incumbent board member Mr. Michael Judd was reelected for a three year term commencing July 1.