EDIT MAIN
Superintendent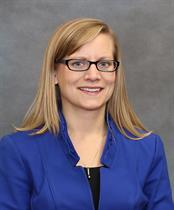 Mrs. Rebecca Dunckel-King
Superintendent of Schools
7668 N. State Street
Lowville, NY 13367
(315)-376-9000
LACS COVID PREVENTION PLAN 2021-22
Letter from the Superintendent
Dear Lowville Families:
I hope this newsletter finds everyone having a relaxing summer. Here in the district, we have been very busy preparing for the upcoming school year. This year marks the 214th year of school for Lowville Academy and Central School. In that long history, the school community has faced other challenging times. Through communication, community support, and student-centered decision-making, we've been able to overcome many obstacles.
During the summer months, our Buildings and Grounds department has been hard at work bringing furniture back from storage as we make room for more students in our classrooms. They completed all of this work, along with setting up classrooms with appropriate physical distancing requirements, while maintaining the buildings and grounds like any other year. This has been quite an accomplishment and we are all very appreciative of their hard work.
Our teaching staff has been working hard to ready their rooms and plan for the year ahead. While class sizes are larger than last year, they will not be back to the typical capacity until the 2022-2023 school year. Teachers have been taking part in professional development opportunities and all of our new teachers have had time to collaborate with their colleagues. They are excited to start off this new year!
The District has been collaborating with state and local agencies and our medical community throughout the summer to plan for a safe opening of the 2021-2022 school year. While we have been making decisions on procedures and practices, some of our procedures will remain the same.
Arrival
Doors will open at the district for all students at 8:15 a.m. Students will only be allowed into the door of the building they attend unless they ride the bus. We have a well-maintained sidewalk that stretches from the Middle School entry to the front of the high school. If parents have children in more than one building, students are easily able to walk around the building to their entrance. These sidewalks will be supervised by our staff during the morning drop off period.
Upon arrival, all students will be screened for their temperature with a no-touch scanning device before entering the building. We will also have multiple adults with hand-held thermometers to expedite the process. When students get through the screening process, they will report directly to their classroom.
COVID Recovery Plan
Toward the end of the 2020-2021 school year, the COVID Recovery Team met on several occasions to complete the district's Recovery Plan. With the content of that plan and with further guidance from the Center for Disease Control, the American Academy of Pediatrics, and our local Public Health officials, the District has completed and posted our guidelines for the upcoming school year on our website. Please take the time to read this plan for information regarding;
Expansion of In-Person Instruction
Recess, Physical Education, Athletics and Extra-curriculars
Mental Health, Behavioral, and Emotional Support Services and Programs
Testing Protocols and Responsibility
We understand that many parents, students, staff, and community members have different perspectives regarding returning to full, in-person learning this year. What I think we can all agree on is prioritization of full-time in-person instruction for all of our students while maintaining a safe and healthy learning environment.
As we navigate the beginning of the school year, I am always available for questions or concerns as are your building administrators.