EDIT MAIN
Superintendent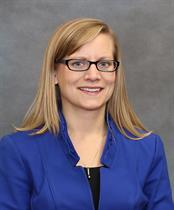 Mrs. Rebecca Dunckel-King
Superintendent of Schools
7668 State Street
Lowville, NY 13367
(315)-376-9000
Lowville Academy Return to School 2020-21 Plan
Lowville Academy Return to School 2020-2021 Documents
Letter from the Superintendent
Dear Parents and Community Members,
April is the beginning of a very busy time of year for Lowville Academy. As the temperatures slowly begin to climb we also begin our ascent to the end of the academic school year. Though so many experiences have been different this year, there are still some similarities and traditions that we can count on. This year, our students in grades 3-8 will sit for the NYS exams in ELA and math. We will begin a new athletic season, Fall 2 and Spring, and we will begin planning for our end-of-the-year ceremonies and festivities. Our hope is that our treasured annual events will be a reality and we wait with hopeful hearts for the continued lifting of restrictions. I hope to see you all, more and more, throughout the end of the school year.
April also brings to an end the school budget development process for the board of Education. The school community is invited to attend the budget hearing on Monday, May 10 with the district vote on the budget and school board election to follow on Tuesday, May 18. You can attend these events either virtually or in person.
BOE Budget Adoption Scheduled for April
The challenge for any school district is to provide high quality educational programs for its students within the means of local taxpayers and state aid. The 2021-2022 Lowville Academy budget reflects this responsibility. Through long-range planning and careful day-to-day financial management, the Lowville School District has been able to maintain the community tax rate, maintain and improve programs, introduce innovative, new programs, and establish a long-range plan to maintain our facilities. We also intend to continue to build on our track record of staying below our Tax Cap.
We have been very fortunate to receive revenue from the Maple Ridge PILOT agreement as well as smaller PILOTs including the new Roaring Brook PILOT. Throughout the last several years, the district has experienced a loss of revenue from the Maple Ridge PILOT as a result of the renegotiated agreement. We have shouldered the financial loss by carefully monitoring our expenditures and offsetting the loss with our fund balance. The annual payment to the district has decreased by approximately $1,798,000 over the last three years. In 2021-2022, the PILOT revenues will reduce again by $434,935. This will be partially offset by the Roaring Brook PILOT to an overall additional reduction of approximately $200,000.
As is the practice at Lowville, the district uses its PILOT revenues to offset the tax levy and to fill gaps created from the annual loss of funding from NY State's reduction in Foundation Aid.
The Board plans to address routine maintenance and repair of the facilities through the inclusion of a Capital Outlay Project (limited to $100,000) in our budget each year. Capital Outlay Projects are intended to aid in efforts of New York State Schools to maintain their facilities and operations on an annual basis. The upkeep of our campus is like the upkeep of many homes. There are annual maintenance items that cannot be ignored.
The Board of Education is on track to adopt the 2021-2022 budget at the April 12th meeting. There is still a lot to be discovered regarding state aid projections for the coming year, particularly any federal assistance. In addition to minimizing district expenditures, the Board is projecting an increase in the tax warrant as well as the use of district reserve funds. Any increase in the tax warrant will stay below the allowable tax levy limit per the state's calculation.
LACS strives to maintain its reputation of excellent academic performance, individual attention to the needs of our students, and a realization of college, career and citizen readiness for all of our students. Innovation and sustainability are key to our continued success and improvement. With the support and help of our community, we look forward to great success and continued improvement as we operate within our commitment to a strong educational mission.
2020-21 Return To School Information
Screening and Symptom Management
Any staff or student who displays symptoms of COVID-19 that cannot be otherwise explained will be placed in a designated isolation space. They will be evaluated and cared for by one of our school nursing staff members who will be outfitted in all of the designated and appropriate Personal Protective Equipment (PPE).
If symptoms are confirmed, the symptomatic individual will remain in the isolation room until they are picked up by a parent/guardian in the case of students, or a loved one or can leave on their own accord in the case of a staff member. The symptomatic individual will be asked to visit their pediatrician, physician, urgent care facility, or a local testing facility. Individuals who are symptomatic will not be allowed to return to the school until they reach clearance in accordance with the Department of Health guidance. At this time, the Department of Health requires the following for readmittance to school: the child/adult must be symptom-free for 14 days, have a release from a medical doctor, and a negative COVID test.
This very clearly highlights the importance of parents screening their children prior to coming to school. Even though the District will screen every child for a high temperature, it is important for parents to take an active role in partnering with us for the health and safety of our students.
Contact Tracing
The Lowville Academy and Central School District will coordinate closely with the local Department of Health as they facilitate the contact tracing process. Using our daily attendance and class-by-class attendance, our camera system, seating charts (bus and classroom), and our visitor logs (if visitors are permitted), we will work with the local Department of Health to provide them the information they need to conduct a proper and thorough contact tracing.
Communication Channels
School Website (www.lowvilleacademy.org) includes a wealth of information. Here you will find our Return to School Plan, links for resources, Frequently Asked Questions document, and contact information. https://www.lowvilleacademy.org/o/lacs/browse/159052
Lowville Academy and Central School Facebook page
Email - We are using email and push notifications as a primary source for correspondence. Please be sure that you have given updated information to your child's building office. Additionally, consider downloading our Lowville Academy app. By doing this, we can send out a message quickly right to your cell phone. (Search for Lowville Academy in the App Store)
Media outlets including: www.linkinglewiscounty.com and www.wwnytv.com
The District understands that there are great changes to our system as a result of COVID-19 and that information changes regularly. Thank you for your understanding and flexibility during these difficult times. We understand that many parents, students, staff, and community members have different perspectives regarding reopening. We do, though, all have one thing in common which is a safe and healthy learning environment for our students.
I am always available for questions or concerns as are your building administrators.