Due to the increasingly freezing temperatures with wind chill and the number of walkers we have at LACS, we will be closed today, February 3, 2023. Please stay inside today and stay warm.

CNY Scholastic Art Awards 2022-2023 Lowville HS Total Awards = 13 Individual (Gold = 4, Silver = 4, Honorable Mention = 5) 1 Portfolio Award (Honorable Mention) Total CNY Entries: 4000 Individual 102 Portfolios (Art/Photo combined) Total Awards: 1080 Individual (27%) (240 Gold, 340 Silver, 500 H.M.) Total Awards: 32 Portfolio (31%) (7 Gold, 10 Silver, 15 H.M.)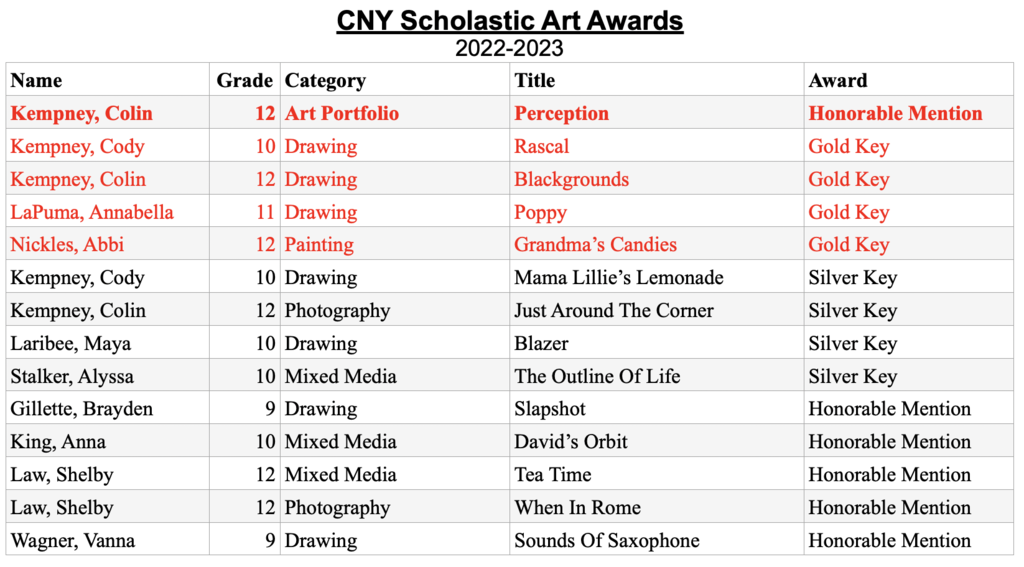 Lowville Academy Music Department Presents: Mary Poppins March 9, 10,11 at 7:00 PM Matinee March 11th 2:00 PM Available Online only $7.00 each plus processing fees
https://www.showtix4u.com/event-details/71138
Choose your own seat! Advance Sale Tickets are available! Starting on February 13th 6 AM Online Sales close 6 hours before each show. Tickets will be available at door pending advance sale results.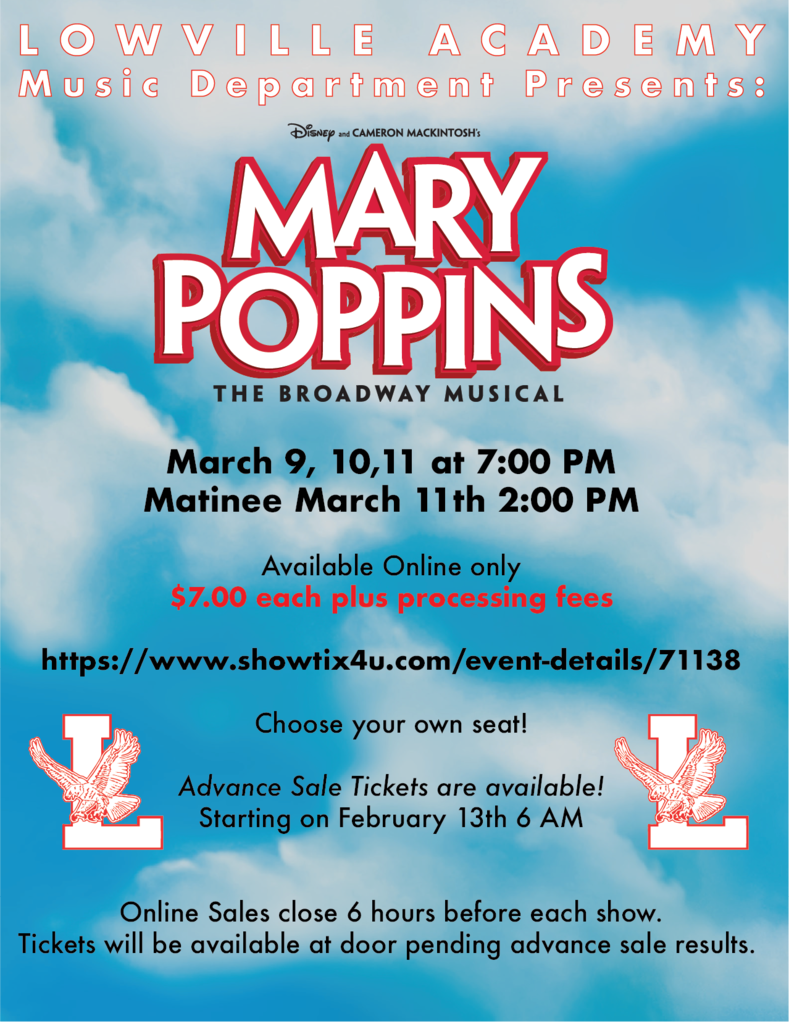 Due to the anticipated inclement winter storm, Lowville Academy CSD will dismissing at 1:45 PM. Please note that there will be no after school activities. Be safe!


Due to the weather forecast for ice, LACS will be dismissing at 12:35 pm today, January 19, 2023. There will be no afternoon Pre-K and morning Pre-K students who ride the bus will go home at the 12:35 time. The Jazz concert for tonight is cancelled but will be rescheduled. Please drive carefully.
The Billy Martin Circus will return to Lowville Academy on Thursday, February 2nd, 2023. Advanced sale tickets may be purchased from the elementary and high school offices for $15. Each adult ticket purchased earns free admission for two elementary age students ( under age 12). Tickets purchased at the door the night of the performance will cost $20. The show begins at 6:30pm on February 2nd.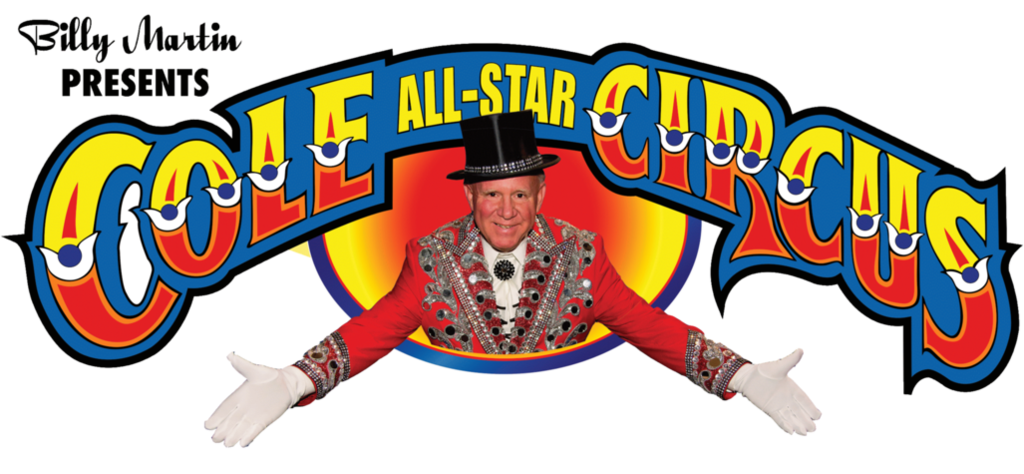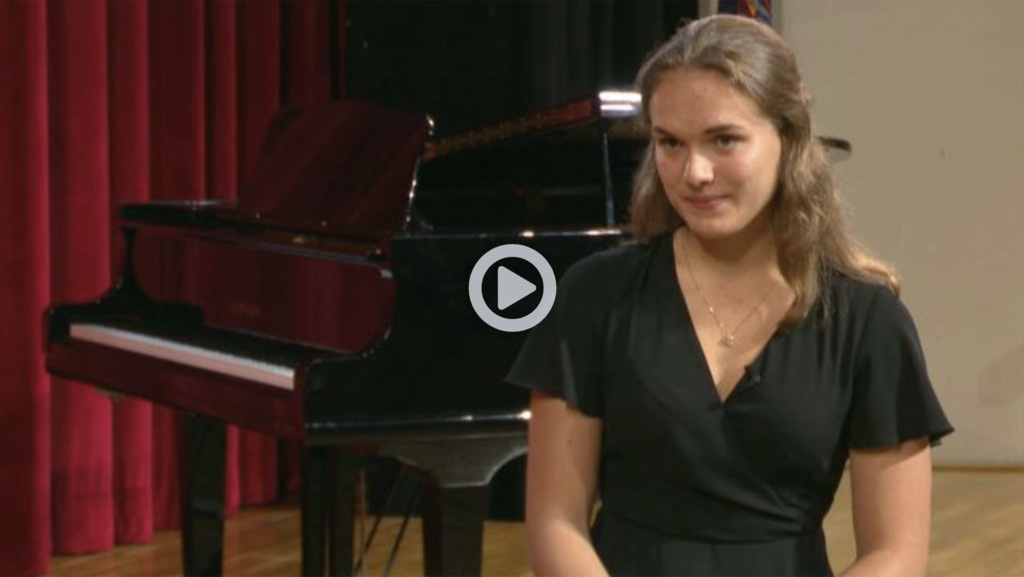 School Safety Officer Civil Service Exam NO. 62-424 will be held on March 4, 2023. A filing fee of $15 is due no later than the close of business, at the County Civil Service Office on January 21, 2023. This examination is being held to fill present and future vacancies in the South Lewis and Beaver River Central Schools and future vacancies in other Lewis County School Districts. Please Visit the following link for more information:
https://tinyurl.com/y9h3tt4v
The Exam Announcement is also posted on the County website
https://www.lewiscounty.org/departments/human-resources/civil-service-exam-information

We are proud to announce that our Athletic Director, Rob Goss, has been chosen as this year's Athletic Administrator of the Year by the New York State Athletic Administrators Association! Thank you to Rob who always puts student-athletes first and who has always prioritized equity and access for all of our athletes.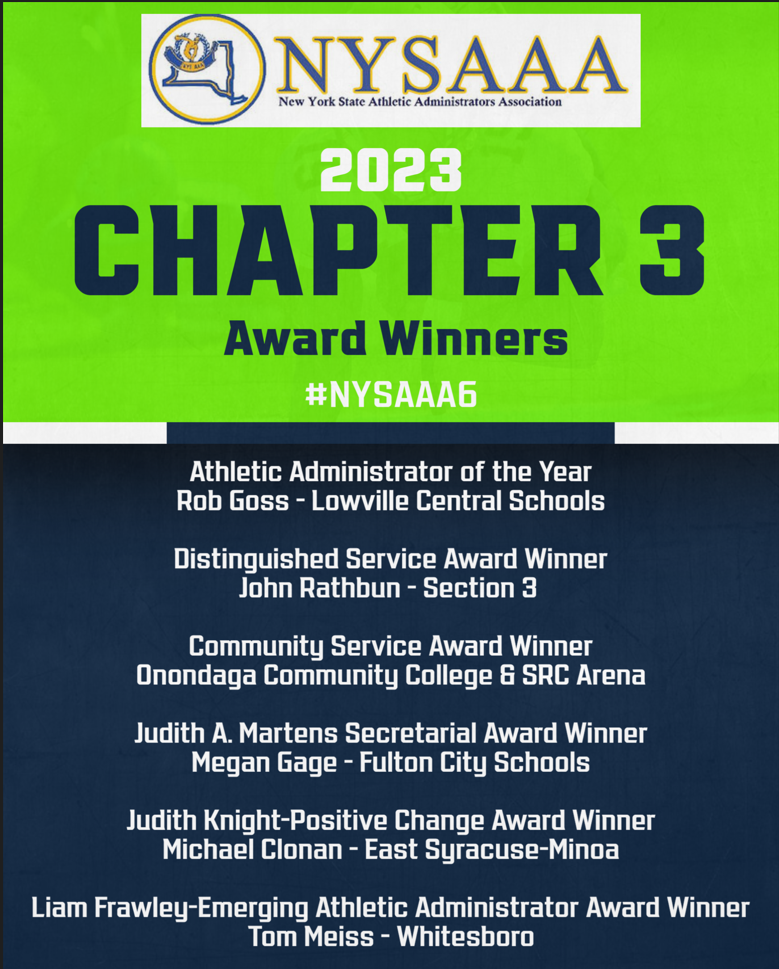 Please join us on December 13th at 7 PM for the 3rd & 4th Grade Chorus and Beginner Band Holiday Concert live stream!
https://tinyurl.com/y7mwfrwh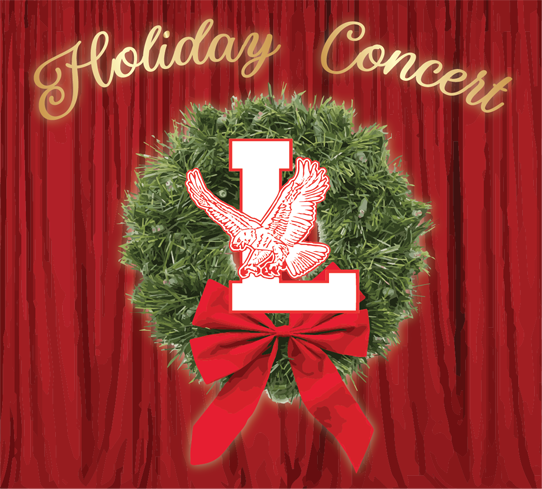 Please join us in recognition of our very own Mrs. Bala, as she was recently highlighted for her work with her second graders! Mrs. Bala also serves on the State Curriculum and Development Network. Well done! Please visit the following link and turn to page 4.
https://tinyurl.com/mndf2bv8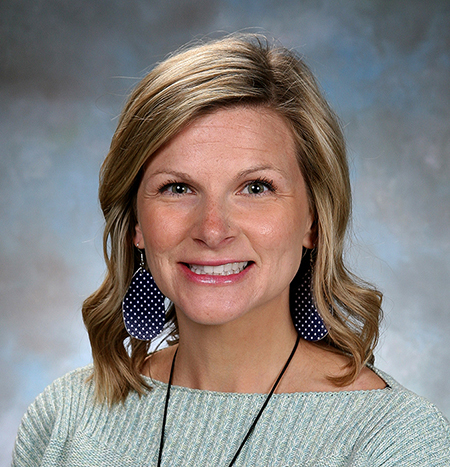 Dear Parents/Guardians, We are seeing a severe increase in students sick with a flu-like illness, with several confirmed positive flu cases that have been reported. If your child is not feeling well, please check their temperature and do not send them to school with a fever. They must be fever-free, without the use of fever-reducing medications, for twenty four hours before they can return to school. Also, please do not send them to school if they have vomited or had diarrhea in the past 24 hours. Our custodians are working on deep cleaning and disinfecting classrooms and other frequently touched surfaces to help ensure the safety and health of our students. Please help us control the spread of illness by keeping your child home if they are not feeling well. Please refer to this PDF link for further information. shorturl.at/dERV4 Thanks, Liana Monnat, RN at LACS


The Music Department invites you to get into the holiday spirit with our upcoming concerts: December 6th - 5th and 6th Grade Chorus and Bands December 13th - 3rd and 4th Grade Chorus and Beginner Band December 20th - Middle School and High School Choruses and Bands All concerts begin at 7:00pm in the auditorium These musicians have been working very hard and are very excited to share this performance with all of you! Hope you can join us!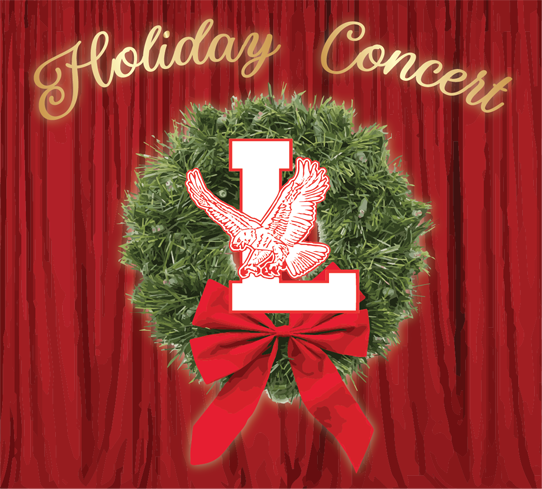 Good morning. Today is Friday, November 18, 2022. This is a message from Lowville Academy and Central school district. Although the sun is shining in the village of Lowville, our northern areas of the district are being impacted by the lake effect snow band. In order to get all students (including AM Pre-K) home safely, especially those to the north, we will be dismissing all students at 12:35. Please be safe and have a good weekend.